These are the most current photos of my darlingest Nora. Top is a week or so ago and her first excursion into the snow and bottom is today (oh so very cute! Just wait and see!)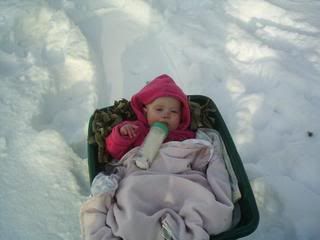 Nora says: "Hello! I have everything I need, but I think my sled dog is on Strike!"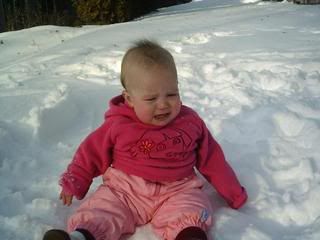 Nora Says: "It's too Cold!"
Nora Says: "I love the blankies...zzzzzzzzzzzzzzzz"